Posted on April 08, 2012 by alex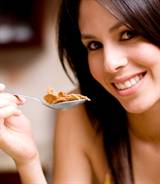 6 Stick to them Strategies for Better Health:
Grab your Gym Bag:
Upping you lean muscle mass could lower your insulin resistance, according to a study in the Journal of Clinical Endocrinology & Metabolism. Build 3 days of resistance training into your weekly fitness plan. And aim for at least 2 ½ hours a week of glucose burning cardio activity such as running, walking, cycling, aerobics or swimming.
Here are some Great Workout Programs to Consider: 
2. Get to Bed:
Long-term sleep deprivation may amp up the body's insulin resistance, especially in people genetically predisposed to diabetes.  A preliminaryUniversityofChicagostudy found that those who regularly snoozed fewer then 6 hours a night were at the highest risk.  Try to get a least 7 hours of sleep.
Learn to Unwind:
Chronic stress is a risk factor for diabetes.  When you body stresses, it releases hormones that increase blood sugar.  That rush is beneficial in a fight or flight situation if you need the energy to run away from a mugger, for example.  But over the long term, it damages blood vessels.  To lower stress hormones, regularly practice deep breathing or meditation, listen to soothing music, or get massages, Doctor's orders!
4. Don't forget you Omegas:
EPA and DHA two types of omega-3 fatty acids that are found in fish carry a protective effect that can improve insulin sensitivity.  Have at least one serving of omega-3 supplement daily and oily fish (such as wild salmon or sardines) every week.
Try Nordic Naturals Omega-3.
Shop Now Nordic Naturals Omega-3 Lemon
.
D-Light in the Sun:
The sunshine vitamin may help fight diabetes. People with high levels of vitamin D were less likely to develop type 2, though the reason is not fully understood. So don't be afraid to sit out in the sun – don't over do it but an hour or two is recommended. Plus a daily Vitamin D supplement of 1.000 or 2,000 daily is also recommended.
Spice Things Up:
Cinnamon may help lower blood sugar levels by helping insulin do its job more effectively.  Sprinkle some into you morning Joe or mix it into an oatmeal snack.
Try Frontier Cinnamon Sticks:
Shop Now Frontier Cinnamon Sticks 2 3/4, 16 Ounce Bags (Pack of 2)
.

When you replace just a third of a serving of white rice with whole grains such as barley or whole wheat every day reduces your risk of type 2 Diabetes by 36 percent.
---
Tags: 2012 diabetes, diabetes prevention, reduce diabetes risk diet, tips to reverse diabetes
Category Diabetes
You can skip to the end and leave a response. Pinging is currently not allowed.