Posted on October 12, 2013 by alex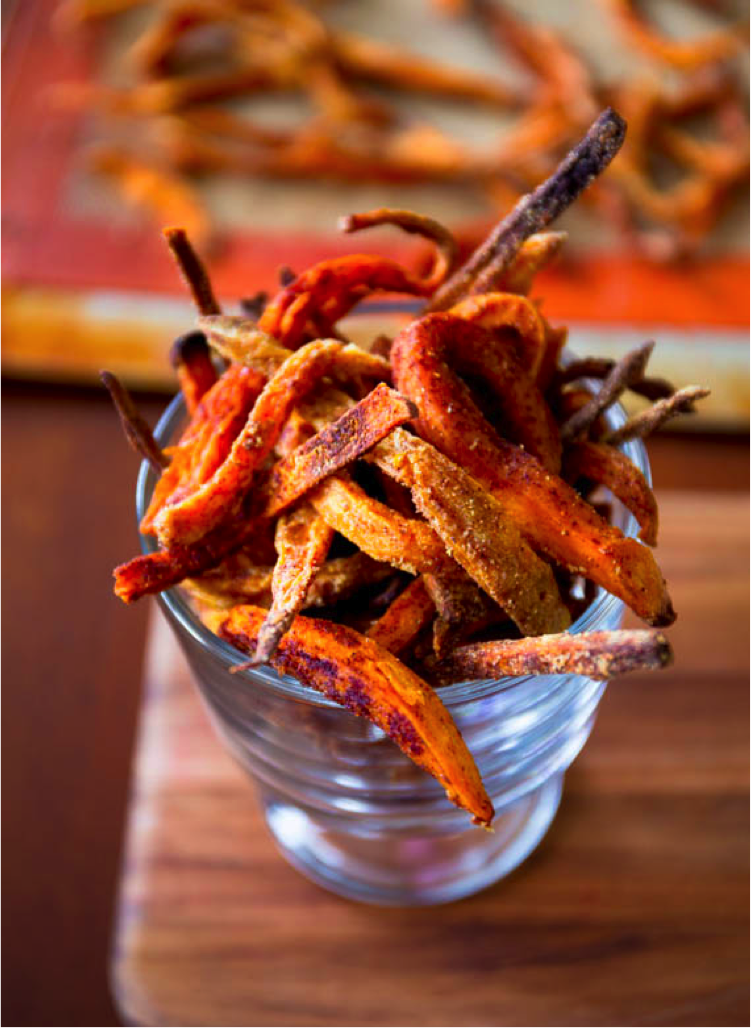 Switch out sweet potatoes to
high calorie – high fat fries
Sweet potatoes are a great alternative to fries and cuts down calories by 65%. And these sweet potato fries are pretty easy to make.
Directions:
Preheat oven to 450°F. (For more crispiness, preheat your oven to 500°F.)
Peel the sweet potatoes and cut off the ends. Cut the potatoes in half lengthwise and then, if they are very long, in half crosswise. Cut each piece into wedges. Add two tablespoons of coconut oil and a little Parmesan cheese along with assorted herbs; oregano, parsley, rosemary and sea salt. Coconut oil adds subtle fragrance and helps create a caramelized flavor. Place on baking pan and trick to baking fries is to not have them touch each other.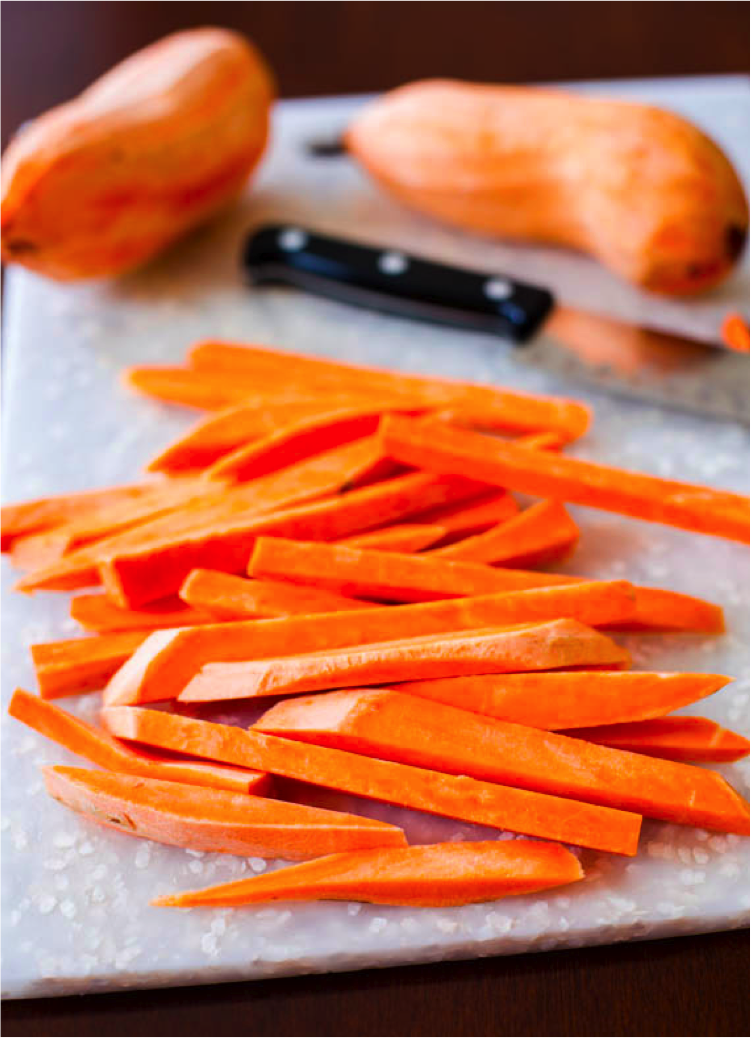 Bake for a total of 25 to 30 minutes. After the first 15 minutes, remove the baking sheet from the oven and turn over all of the sweet potato pieces. Return to the oven and bake for another 10-15 minutes, or until they are well browned. Let cool for 5 minutes before serving.
And not only are these sweet potatoes low in calories and fat but they are also rich in potassium, vitamin A and fiber.
Product Recommendations
Clean Eating
Clean Eating is a guide to discovering a lifestyle full of flavorful, nutritious, low-fat meals! It will change the way you view food, prepare meals and fuel your body, mind and soul. Issues contain great-tasting recipes, easy-to-understand menu plans, food charts and tips on cleaning up your diet.
Wellness Dry Dog Food, Adult Small Breed Health Recipe, 12-Pound Bag
Wellness Dry Dog Recipes

Whether you are looking for a food for your new puppy or for your long time companion it is important to understand the ben... Read More >